I feel a bit confused because of in what kind of way I watch this new Dance Shot version of C-ute's old hit "Sakura Chirari" (their first major single from 2007). I mean my eyes are nailed on one particular girl every time I watch this video. I don't even understand why I should be confused about this thing. Or maybe I after all know it. Anyway, the video is lovely.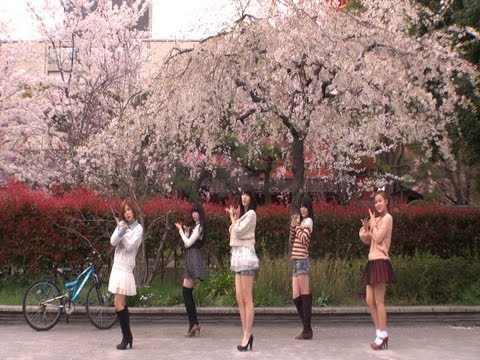 I will tell you who's that girl I'm ogling at if I get at least five comments from you my dear blog readers. If there is gonna be less comments than five I don't reveal my secret.
You should answer these two questions:
1) Which one is the girl you are looking at on this video clip?
2) Make a guess who's the girl I'm looking at.
Don't keep me waiting too long. Thank you.